Custom Cases – Without Custom Costs!
SpaceCase are cases for protection and storage of equipment of all sizes and shapes. The high quality case with a distinctive appearance is available in 18 stock sizes or Custom specified dimensions
STOCK AND CUSTOM CASES
ABS plastic SpaceCases are lightweight and with optional foam interiors protect contents from impact. SpaceCases are reusable and long lasting making them a cost effective choice. No minimum quantities, short lead times and a variety of custom options are available: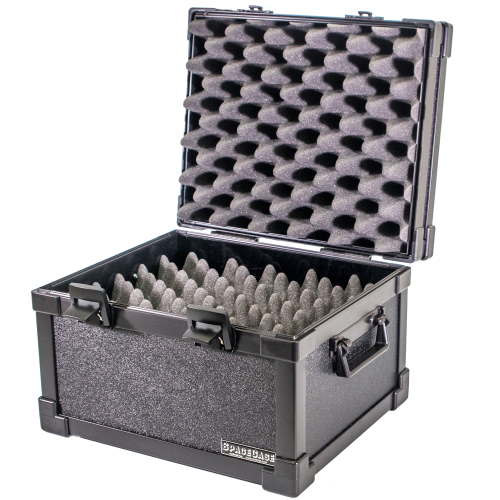 High Quality
Custom Sizes
No Minimum Quantities
Foam Interiors – Standard or Custom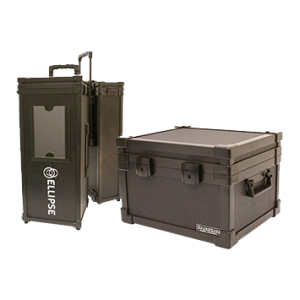 Short Lead Times
Custom Graphics
Re-Usable – Long Lasting
Custom Options:

Wheels, Pull Handles, Graphics, Colors, Custom Interiors, Dividers, Inner Lids, Bottom Panels, Double Doors, Literature Holders, and More.




Tell Us Your Ideas and We'll Design a Case to Suit Your Needs!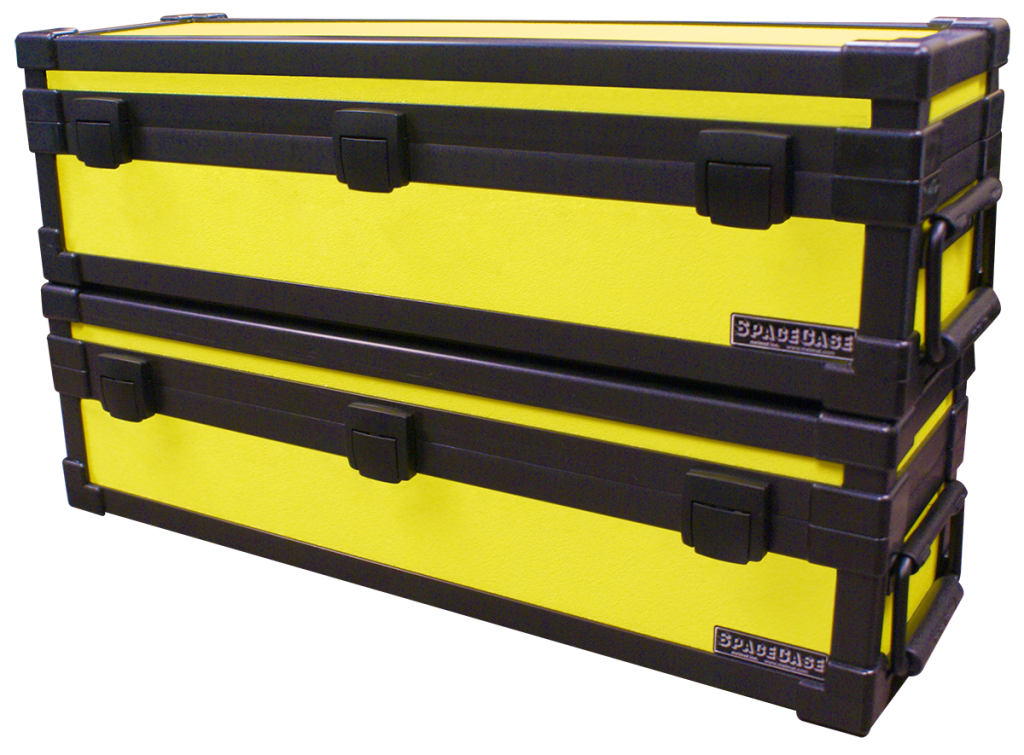 Industries Using SPACECASE
Aerospace
Circut Board
Defense
Electronics
Fine Art
Medical
Scientific
Semi-Conductor
Technology
No Minimum Quantities Required for Custom Sizes! • Short Lead Times • Other Colors Available
SpaceCases are high quality plastic custom cases for storage and protection of a wide variety of electronics, equipment, tooling and many other items. Users specify custom dimensions and features resulting in a finished case that is the exact size with custom options including handles, latches, foam interiors, graphics. Minimum quantities are not required, lead times are normally short.
SpaceCase brings versatility of both size and function to the category of plastic Cases.
Contact us to discuss your requirement for a SpaceCase: 800-635-6289 • REQUEST A QUOTE FORM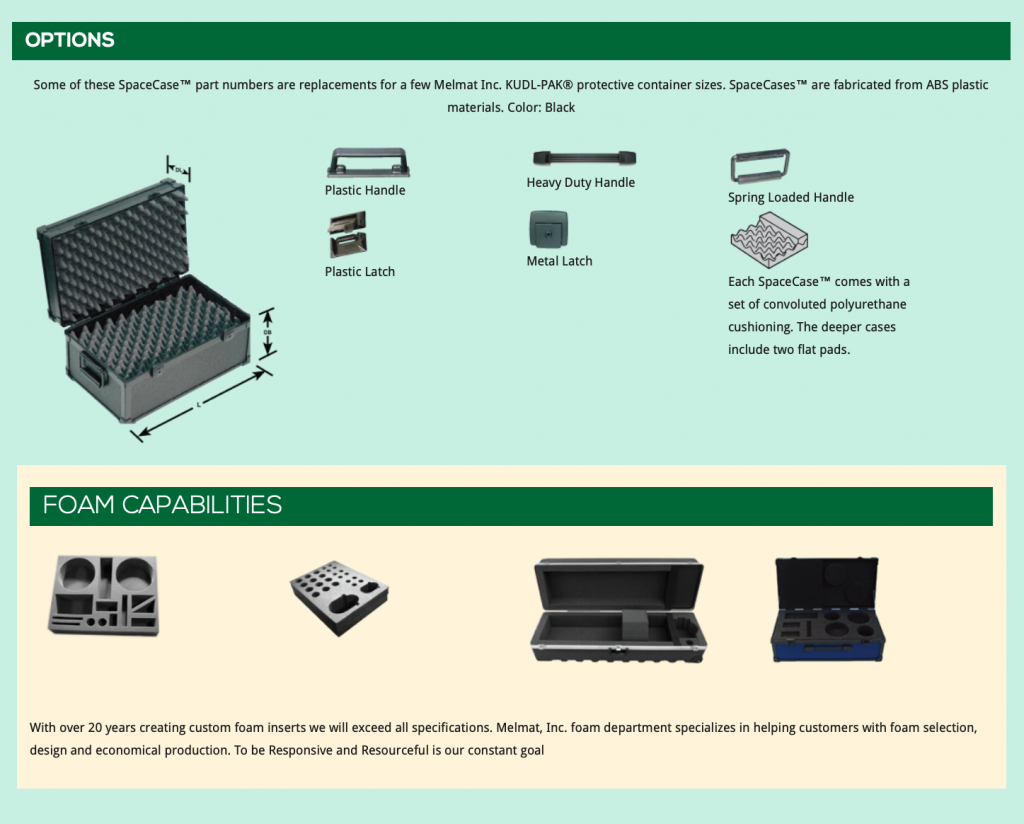 To meet requirements of size and weight SpaceCases™ may be fabricated with plywood liners, metal latches and heavy duty handles.  Foam cushioning is also available to meet your specification.  Die-cut, convoluted or cusion lined – whatever you prefer.
REQUEST A CUSTOM SPACECASE QUOTE
SPECIFY THE DIMENSIONS
L x W x D (interior dimensions)
Base and Lid Split
SELECT OPTIONS
Select Options for hardware, foam
interior, graphics, color and more.
Custom Foam Interiors

Wheels

Pull Handles

Custom Graphics

Colors

Graphics

Dividers

Inner Lids
 DieCut Foam
Convoluted Foam
Metal Handles or
Plastic Handles Metal Latches
Plywood Liners
Multiple Colors
Hinged or Latched Lids
Design Your Own
Custom Diecut Foam
Optional High-Density Foam
Move and Protect Heavy Parts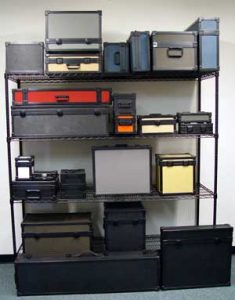 The 18 stock sizes of SpaceCase are an aerospace, tooling, technology and defense industry standard.  Stock size SpaceCases are a replacement for the VD series of the legendary Kudl-Pak containers.  The superior materials and construction method produce a better case that has proven reliable and is in wide spread use.  Each SpaceCase™ comes with a set of convoluted polyurethane cushioning. The deeper cases include two flat pads.
Stock SpaceCases and Kudl-Pak Containers continue to remain indicated on engineering drawings for decades.