Flexible Foam Fabrication and Converting
Foam Products  •  Foam Services  •  Foam Materials  •  Industries Served
Melmat, Inc. foam department specializes in helping customers with foam selection, design and economical production. To be Responsive and Resourceful is our constant goal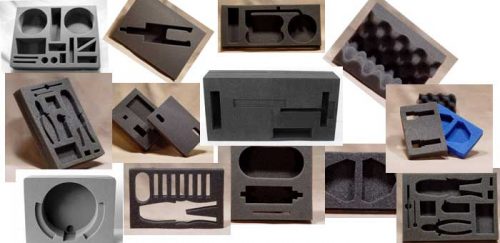 Urethane foam is an open cell foam, and is a great low cost choice for protecting sensitive items and equipment. All cushioning can be made to a variety of thicknesses and densities and be provided as flat sheets, convoluted or die-cut.
Both custom and standard choices are available on request. We supply three main types of Urethane open-cell foam:
Ether-like Ester ELE
Ether Foam
Ester Foam
Polyethylene Foam is also known by a popular trade name ETHAFOAM. This foam is of a much higher density than the Urethane foams listed above. It should be used to protect large and or heavy parts. For more delicate and fragile parts, urethane foam is usually a more appropriate choice.

Expanded Polystyrene is the very light weight foam often found in cartons protecting items such as televisions and stereos. We are able to cut this using a hotwire process that gives us the flexibility to solve unique customer problems in a custom manner easily and quickly. Our technicians have developed many proprietary time-saving hot-wire cutting techniques.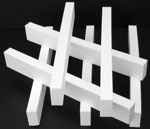 Our horizontal and vertical foam saws can cut custom sizes of polyethylene or polyurethane to fit any size requirements you may have.

We have the ability to not only stamp out low or high capacity production runs.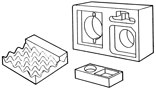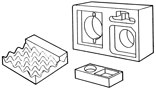 The materials we in use in our foam products are listed on this page. Click Products to see pictures of some of the foam we have fabricated for our customers.
We supply a variety of Specialty Flexible Foams including convoluted ELE. Our years of packaging know-how enable us to provide our customers with protective foam solutions from the materials listed on this page.
The primary attribute of foam is its density. The foam density helps us describe the foams ability to protect an object should it be dropped. The density ratio affects things such as weight and the ratio of solid mass to air.
1. Determine How Fragile the Object is: Evaluate how fragile the object is by determining its g-factor. This is its fragility rating which can be determined by looking at the chart on this page.
2. Determine the Conditions the Object Will be Subjected to: Consider the drop height. Consider the handling and transportation environment the product will face and establish the amount of shock the product may encounter.
3. Determine the Cushion Requirements: Look up the information on the dynamic cushioning curves to determine thickness, static loading and bearing area required to cushion the object.
4. Analyze Design Constraints: Determine if potential problems exist for compressive creep, cushion buckling or extreme temperature issues.
5. Consider Vibration Effects: Determine if the object is prone to vibration damage, and compare it against the vibration characteristics of your package design.
6. Create Prototypes and Test: Construct a prototype and analyze its actual performance.
7. Perform Ongoing Performance Monitoring: Determine if your design continues to function as desired. Monitor for internal changes in the design that may alter the requirements for package performance.
Typical Fragility for Packaged Objects
• Extremely Fragile Aircraft altimeters, gyroscopes, objects with precise technical alignments 15-25 g's
• Very Delicate Medical diagnostic equipment, X-ray machines 25-40 g's
• Delicate Display monitors, printers, test instruments, hard disk drives 40-60 g's
• Moderately Delicate Stereos and computers, floppy disk drives 60-85 g's
• Moderately Rugged Major appliances, furniture 85-115 g's
• Rugged Power saws, washing machines, machine tools 115 g's and up
The best way to determine the fragility of an object is by subjecting it to a series of gradually more severe shocks (decelerations) in order to find the smallest impact that will damage it. The highest deceleration that causes no damage gives the object's g-factor.
Some objects are more fragile in one direction than in another so it may be necessary to determine fragility levels for it in differing orientations.
We can supply anti-static Urethane foam; colors include pink or blue. Urethane foam includes Ether-like Ester ELE, Ether and Ester described below.
Ether-like Ester ELE Foam
This foam has a density of 1.6 lb.
Light weight foam that comes in 1.2 lb density. It is a less expensive foam than the other urethanes.
The cell size is noticeably larger to the eye than with the other Urethane foams and comes in 4 lb. and 6 lb weights. This is a high-density foam. An example of Ester is the brown colored foam in our home page banner.
This is a High-Density Closed-Cell foam for protecting heavier and/ bulkier items. Polyethylene also comes in a version called High-Density Cross-Linked Closed-Cell. This looks like rubber, but is softer. We also work with Conductive Polyethylene and anti-static Polyethylene foam; available colors are pink or blue.
EPS is Expanded Polystyrene.
This is what people commonly think of as styrofoam used in the cardboard box packaging when you purchase a television, computer or stereo system for example.
The Benefits of fabricated EPS Packaging is that it allows the customer maximum protection without the tooling expense associated with custom molded parts. Fabricated components are hot wire cut from computer generated patterns and if necessary, assembled together to provide a packaging solution specific to the customer's needs. This method is well-suited for lower volume product lines where toolng costs cannot be justified yet a custom part is still required. EPS is comprised of 90 percent air. The shock absorbing properties and other qualities of EPS foam, combined with its low-cost, high insulating properties and ease of processing make it a popular packaging material.
Excellent protection and cushioning
Completely contains the product
Low abrasion
Reduces packaging inventories
Lightweight – reduces shipping costs
Ease of assembly increases production
Moisture does not weaken EPS
Thermal protection for the product
EPS contains no CFCs, HCFCs or HFCs
Chemically inert
EPS is recyclable material
Waste to Energy safe
Box Liners
Trays
Endcaps
U-Channels
Displays
Melmat, Inc. is committed to providing the highest degree of care in maintaining the health of our environment. We are proud of our recycling achievements as they relate to reusing the materials we use during our manufacturing processes. Waste to Energy Safe- EPS provides a clean source of WTE incineration systems. The simple chemical make-up of EPS is carbon and hydrogen. These elements are the same as are found in wood and other organic materials. EPS ash is therefore non-toxic – no unsafe chemicals or heavy metals are produced when burned as fuel.
Customer industries we serve include:
Electronics Foam Protection
We have many customers in the electronics industry.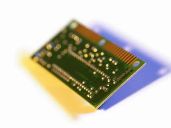 Manufacturing Foam Protection
We have many foam conversion products serving a wide variety of manufacturing companies.

We have several customers in the medical industry.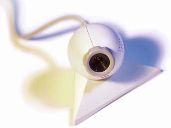 We have worked with several branches of the US Military to develop protective foam solutions.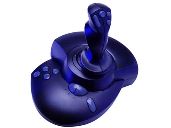 Packaging Foam Protection
We have worked with lots of packaging companies to develop custom foam product solutions.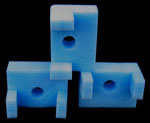 Tooling companies have utilized our foam products.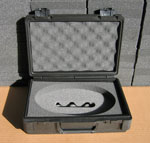 Other Foam Protection Uses
The Melmat, Inc. Foam Department has worked with many other industries not listed in this list. Please call us if you determine we can help solve a protective packaging problem in an industry not listed here